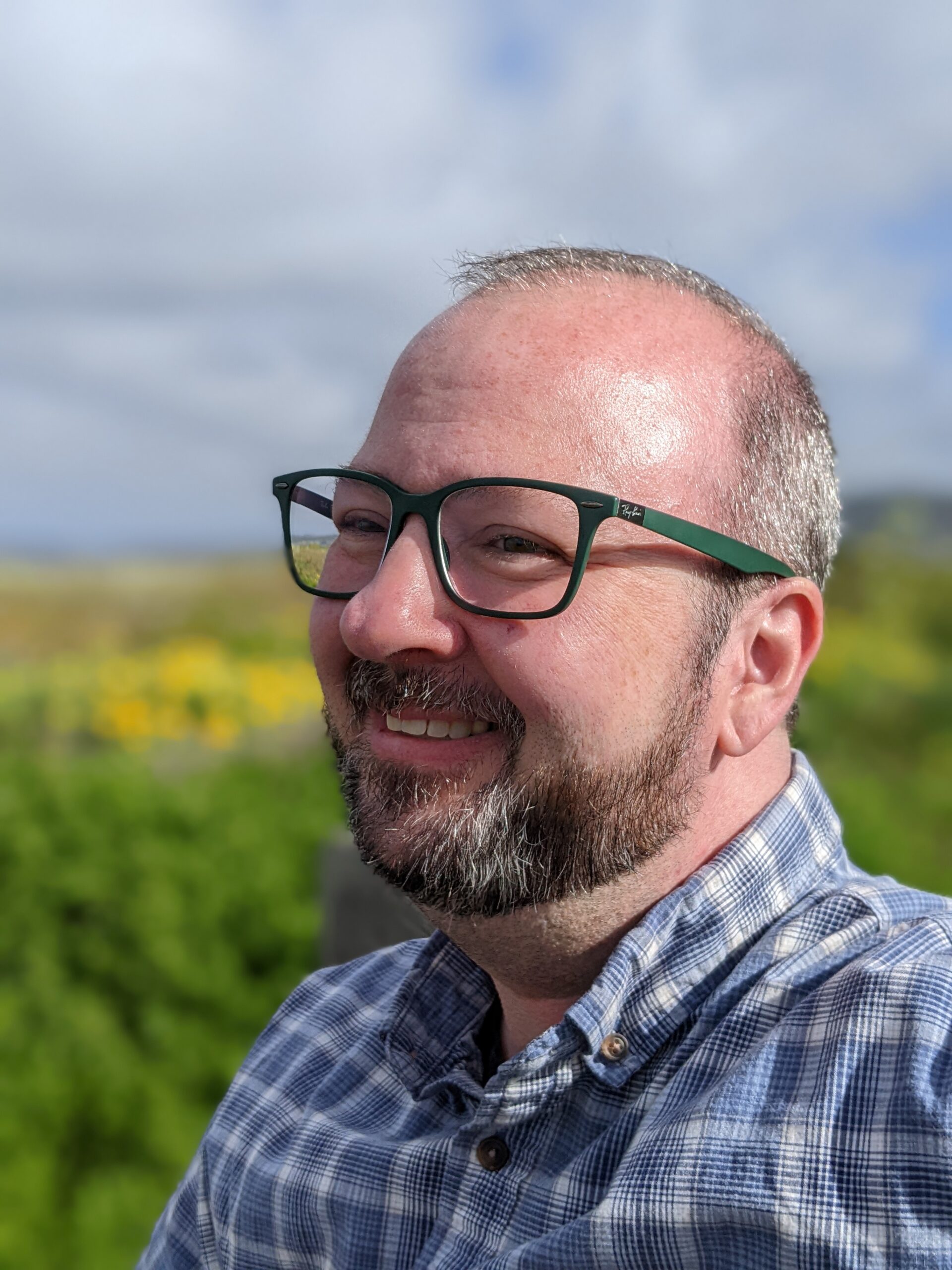 Jules Plumadore
founded Goldfeather Consulting in 2020 to help fill a gap in community-based mental health: the need for evidence-based and experience-tested educational, organizational, and individual support, delivered by people with both professional and lived experience.
As Goldfeather Consulting's Senior Consultant, Jules draws on his personal experience with mental health challenges as well as his experience as a leader in community-based mental health. Having worked in roles at every professional level, from part-time Peer Responder to Executive Director, Jules' unique insights into mental health and workplace culture have helped to spark conversation and create change at organizations like Zuckerberg San Francisco General Hospital Psychiatric Emergency Services, the San Francisco Public Library system, the California Institute of Integral Studies, and the San Francisco Mayor's Office on Disability and Department of Public Health.

Jules is an internationally-recognized Subject Matter Expert in peer supports for hoarding and cluttering. An original member of the Mental Health Association of San Francisco's innovative Peer Response Team, Jules has been a featured presenter at the International Conference on Hoarding and Cluttering; shared his expertise with periodicals including the
New York Times
, the
San Francisco Chronicle,
and
Al Jazeera America
; and contributed to groundbreaking research on peer-led supports for hoarding and cluttering with UCSF. He has trained hundreds of Bay Area supportive housing staff members on harm reduction practices for hoarding and cluttering, co-facilitated the first Buried in Treasures skill-building group on the West Coast, and is a member of the Institute for Challenging Disorganization (ICD).
Jules works collaboratively with other values-aligned trainers and consultants to make Goldfeather Consulting a catalyst for transformative change in mental health.